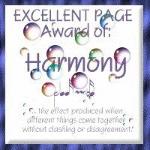 Welcome to Becky and Danny's *Wild Animals* Website ~ the
online home for our beloved fur babies and their friends!

Thank you for the walks my friend
And thank you for the food.
Thank you for not spanking me
When I was bad or rude.

Thank you for the belly rubs
And the way you scratched my ears.
And when the sky was noisy
you helped to ease my fears.

I loved you in the good times.
I loved you in the bad.
I'm glad you let me comfort you
When you were hurt or scared.

Now that I am older,
And getting on in years
Sometimes I see you look at me
And your eyes fill up with tears.

And when I am no longer
the dog I used to be
And when I'm sick and dying,
You'll do whats right for me.

You'll be sad and you will cry,
When you and I do part.
Thanks my friend, for I'll always know,
That I'll be in your heart.
Dubbadawg...7/16/2001

My goal in life is to be as
good a person as my dog
already thinks I am.
Author Unknown

Background music playing ~ "Shiny Stockings" by Count Basie.
In loving memory of Dad Don Valente, our Jewel of Jazz!!

Brought to you by Becky & Danny


The reason a dog has so
many friends
is that he wags his tail
instead of his tongue. -
Anonymous

Please let us know what
you think of our fur babies
and our website! We would
love to hear from you!
Sign our Guestbook or
email

LUVMAPETZ@AOL.COM